God Exists, Her Name Is Petrunija
Teona Strugar Mitevska
Macedonia, Belgium, Slovenia, Croatia, France
2019
100'
Gospod postoi, imeto i' e Petrunija
Sunday, 14 November 2021
20:00
Online
In the Macedonian town of Štip, every January the local priest throws a wooden cross into the river and hundreds of men jump in after it. Good fortune and success await the one who retrieves it. But this time, on a whim, Petrunija jumps in too and manages to get it first. The men are enraged that a woman dared to take part in their ritual. Total chaos ensues, but Petrunija holds firm. This satire from the Balkans premiered at Berlinale (Ecumenical Jury Prize, Guild Film Prize) and won Best Direction in the Minority Co-productions programme at Pula Film Festival.
Subtitles: HR
Teona Strugar Mitevska
Made her directorial debut with the short, Veta (Special Jury award at Berlinale 2012). She is the co-founder of production house Sisters and Brother Mitevski, with which she directed How I Killed a Saint (2004), I Am from Titov Veles (2007, Special Jury Prize at Sarajevo), and The Woman Who Brushed off Her Tears (Berlinale 2012).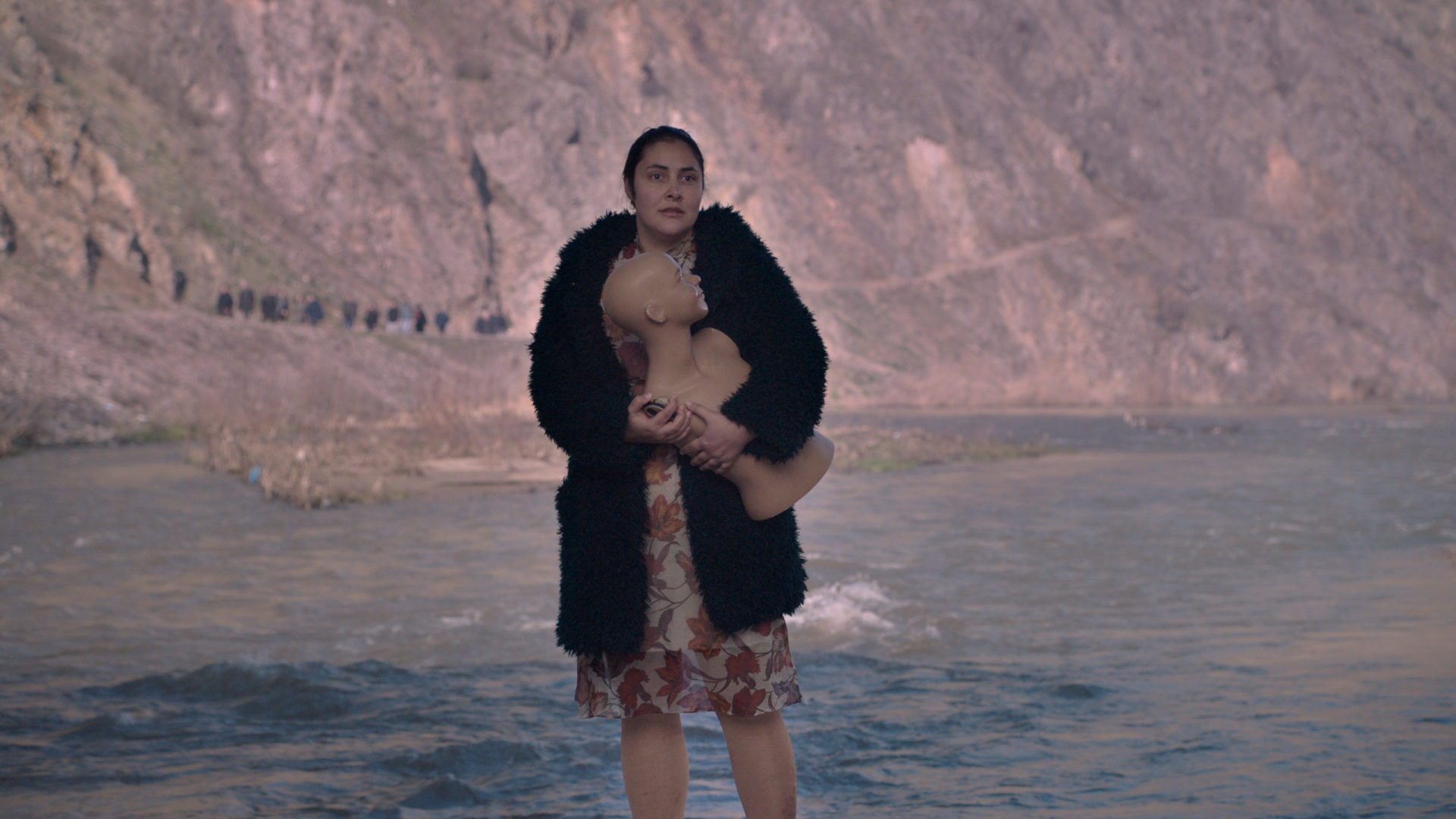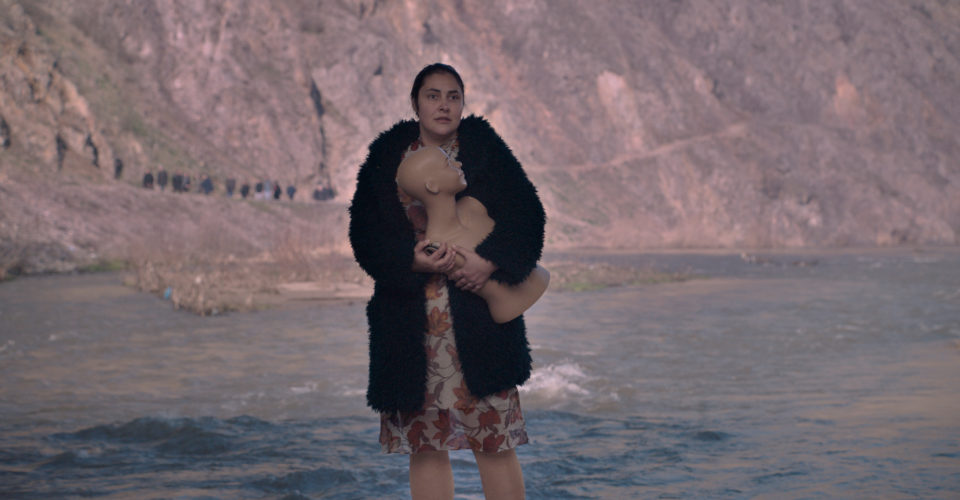 God Exists, Her Name Is Petrunija
Director

Teona Strugar Mitevska
Screenplay

Elma Tataragić, Teona Strugar Mitevska
Cast

Zorica Nusheva, Labina Mitevska, Simeon Moni Damevski, Suad Begovski, Stefan Vujisić, Violeta Shapkovska, Xhevdet Jashari
DOP

Virginie Saint Martin
Editing

Marie-Hélène Dozo
Producer

Labina Mitevska, Sébastien Delloye, Danijel Hočevar, Zdenka Gold, Marie Dubas, Elie Meirovitz
Production

Sisters and Brother Mitevski, Entre Chien et Loup, Vertigo, Spiritus Movens Production, Deuxième Ligne Films, EZ Films
Festivals & Awards

Berlin In'l Film Festival 2019 – Ecumenical Jury Award, Guild Film Prize; Pula Film Festival 2019 – Golden Arena for Best Directing (Minority Co-production); goEast – Festival of Central and Eastern European Film 2019; Eurasia Int'l Film Festival 2019 – Best Screenplay: LUX Prize 2019