Flemish Heaven: an Unconventionally Good Film about a Strong Mother and a Prostitute
16. November
Sylvie owns the family brothel and runs it with her mother Monique. Although she is not ashamed of her profession, she still does not let the true nature of her job reach her six year old daughter Elina.
Flemish Heaven is an honest and credible, empathy-inducing film, whose characters defy conventional delineations and judgments. The film's writer and director Peter Monsaert creates an atmosphere in which we see Sylvie not only as a prostitute with a child, but also as a powerful, driven woman, and most of all as a loving and caring mother.
Belgian director Monsaert imbues their conditions with touch of authenticity, particularly with the help of a powerful performance of Sara Vertongen and Esra Vandenbussche, a real-life mother and daughter.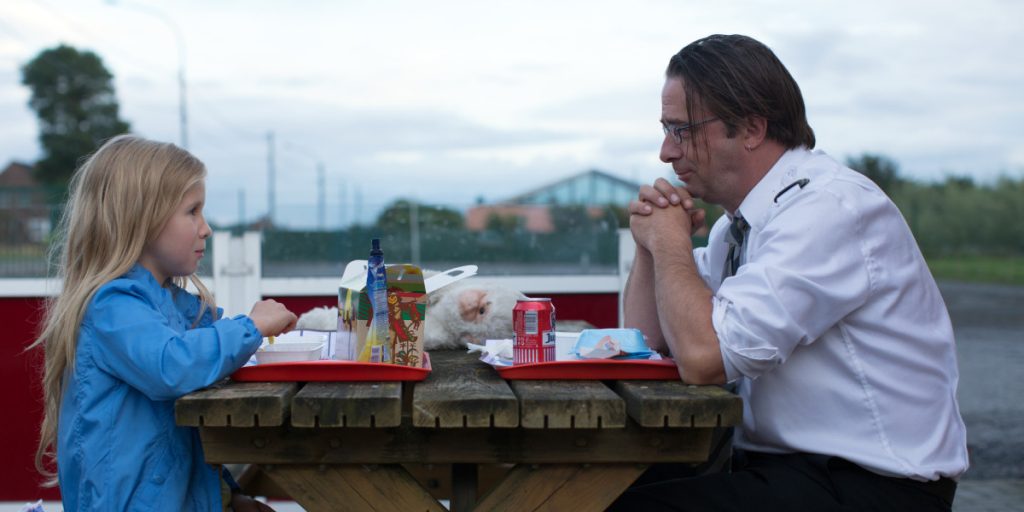 The title reflects a visual pun. The brothel's brightly lit road sign injects colour into grey rural landscapes between France and Flanders, but the phrase in the title might also refer to the Flemish skies, an ever present leitmotif in DOP David Williamson's cinematography.
Flemish Heaven premiered this summer at the prestigious Toronto Film Festival. Its Croatian premiere at ZFF, at Europa Cinema on Wednesday, 16 November, will be attended by actress Sara Vertongen.