The Croatian Producers Association confers the Albert Kapović Award to people who have distinguished themselves in their work in the audiovisual sector. The award bears the name of the founder of both the Croatian Producers Association and the Croatian Audiovisual Centre, Albert Kapović, a visionary whose activities have advanced the profession.
This year, the award committee was unanimous in its decision to confer two awards of equal merit: to Ivana Ivišić and Danijel Pek. Both have made a significant contribution to the advancement of Croatian film and audiovisual activities. As the founder and long-time first Head of the Department of Festivals and Promotion of the Croatian Audiovisual Centre, Ivana Ivišić laid the foundations for the successful promotion and placement of Croatian film and Croatian film professionals at international film festivals and professional platforms, while producer Danijel Pek is credited with Croatian cinema's greatest international festival achievements of the year, including the prestigious Camera d'Or award for best debut film at this year's Cannes Film Festival for Murina directed by Antoneta Alamat Kusijanović.
Ivana Ivišić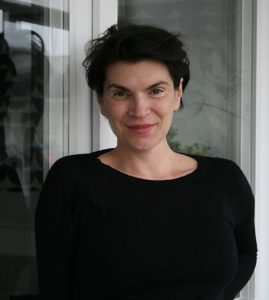 Ivana started her professional career in the field of organization and production, working for film festivals in Motovun, Zagreb, Sarajevo and Berlin. She founded and until 2013 headed the Department of Festivals and Promotion of the Croatian Audiovisual Centre. Since 2013, she continued working as a promoter and distributor on the international festival circuit and has been involved in short and documentary film production and consulting for the EU MEDIA programme.
Danijel Pek
Danijel Pek is Croatian TV and film producer. He studied political science and film production in Zagreb and has professional experience as journalist in various radio and TV newsrooms in Croatia. In 2007 he founded production company Antitalent focused on film, TV and online content. He is EAVE graduate and Berlinale and Sarajevo Talents Alumni.