During the festival, the youngest will be able to experience the magic of their first encounter with moving pictures on the big screen thanks to the special program First Time at the Cinema. This year the program includes as much as seven different animated shorts. The movies are meant for all children aged 3+ and the duration of the program is 41 minutes. See you on Saturday, Nov 11 at 11 in Cinema Kinoteka!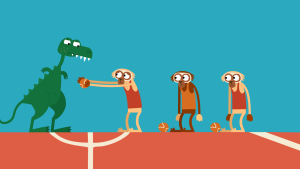 T-REX (4′)
Synopsis: Sadly, T-Rex is very bad at playing basketball.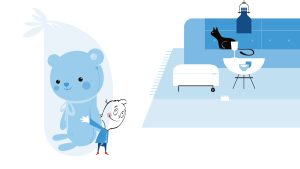 BLUE TEDDY BEAR (10′)
Synopsis: A story about a boy and a gifted teddy bear he was not allowed to unwrap.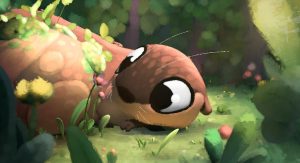 I AM A PEBBLE (7′)
Synopsis: Bubble, a young otter, lives with three mossy stones and thinks of them as family. Bubble sees them as real otters, but as she becomes aware of their true nature, she will have to face her loneliness.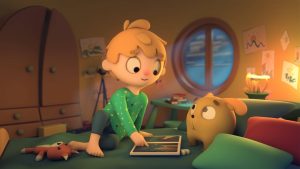 SUN (6′)
Synopsis: A little boy lives on a planet where the Sun's light does not reach. Not losing hope, the boy and his faithful dog go on a journey in search of the Sun, because, in the book of fairy tales, it is written that the Sun rest atop a tall mountain. But when they reach the mountaintop, they will be faced with an unpleasant surprise.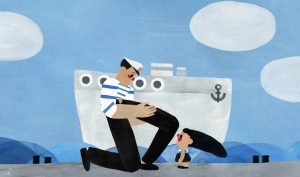 PAPA IS BIG, I AM SMALL (3′)
Synopsis: A short and tender story about a little girl who bids farewell to her beloved sailor father who is off on a long journey. Her childlike imagination will brighten up the long wait.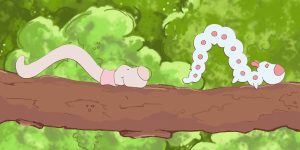 THE AMAZING LITTLE WORM (3′)
Synopsis: Verni is tired of being a worm. He'd rather be a butterfly. When he fails to miraculously transform into a caterpillar, he will take matters into his own hands.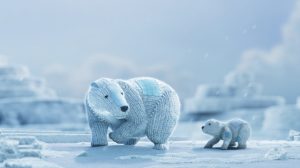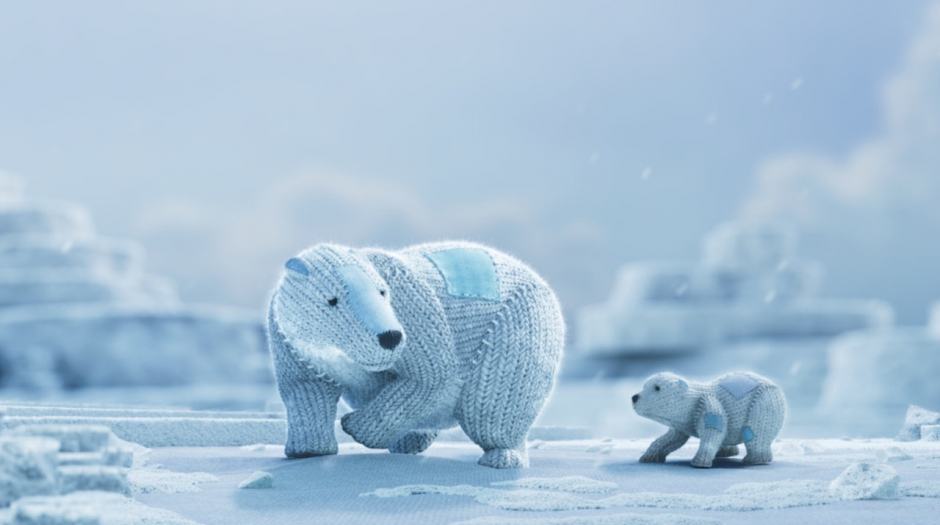 MIGRANTS (8′)
Synopsis: Two polar bears are forced into exile due to global warming. Along the way, they will encounter brown bears with whom he will attempt to cohabit.