Creative Europe MEDIA Desk Day: Know Your Neighbour
Our (non)organic collaborations
14/10 | MONDAY | 12:00 | DOKUKINO KIC
language: English
open to the public
The Creative Europe MEDIA desks in Bulgaria, Croatia, Greece and Serbia, in collaboration with the Zagreb Film Festival, are organising a joint event focusing on cross-border collaboration within the content cluster context of the new programming period "Creative Europe MEDIA 2021 – 2027".
Going through the MEDIA 2021 results, we would like to tackle the following questions:
How (un)successful were our beneficiaries?
Who are our (un)usual suspects in terms of cross-border collaborations?
Are our national film funds (non)matching back-ups?
Speakers:
Kamen Balkanski (CED MEDIA Bulgaria)
Una Domazetoski (CED MEDIA Serbia)
Anna Kasimati (CED MEDIA Greece)
Moderator: Martina Petrović (CED MEDIA Croatia)
After our panel-discussion, all those interested in finding more about the calls (co-development, mini-slate and slate), can meet & greet the Creative Europe MEDIA desks in 1-1 meetings, followed up with a prior registration to: martina.petrovic@mediadesk.hr
speaker
Anna Kasimati
Anna Kasimati holds the position of project manager for the Creative Europe Media Desk in Greece as well as the head of Research and Programs Office at Greek Film Centre. She is responsible for the implementation, operation, monitoring and management of approved projects under NSRF and other European funds. She has a BA in Communication Studies, an MA in Communication Policy and a – 15 – year- of experience on research and analysis in the fields of culture and audiovisual policy.
speaker
Kamen Balkanski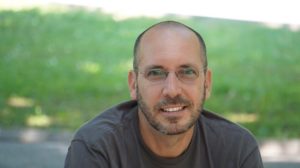 He holds an MFA from NAFA. From 1997 to 2002 he was the executive director of the Soros Centre for the Arts Foundation. From 2002 to 2003, he was an associate lecturer at the National Art Academy in Sofia. In 2002, he became the administrative director of MM television, and from 2004 to 2006, he was the advisor to the CEO. In 2004, he was appointed Head of MEDIA Desk Bulgaria, and from 2015 to 2017 he was the acting director of the Bulgarian National Film Centre. At present he is Head of the Creative Europe MEDIA desk in Bulgaria.
speaker
Una Domazetoski
Born in 1977 in Belgrade, where she finished high school and after that moved to Greece. Graduated in Theatre Studies from The University of Patras – The Humanities and Social Sciences department in 2003. Enrolled postgraduate studies at the Faculty of Dramatic Art – Management of Culture and Media in Belgrade. She works as international relations coordinator at the Film Center Serbia since 2005. Head of Media Desk Serbia from January 2022.
moderator
Martina Petrović
Martina has a major in International Relations and a minor in Psychology. She has gained most of her working experience at the Department for International Cultural Cooperation of the Ministry of Culture in Croatia. She was later actively involved in establishing the Croatian Audiovisual Centre, where she was appointed the Head of MEDIA Desk Croatia. For her success and positive results, she received the first Albert Kapović Award. As the Head of Creative Europe Desk – MEDIA Office, she has been actively involved in organizing innovative and creative workshops – important tools for education and networking between European film professionals.