Series Rough Pitch – The Balkan Way
16/11 | TUESDAY | 12:00 | online
language: English
open to public via live stream
For 13 years running, that is, since 2008, when Croatia officially joined the former MEDIA Programme, today the MEDIA sub-programme, we have strived to organize innovative and creative events together and keep up to date with European trends. 
The Croatian results for the 2014–2020 period are still "fresh", with the total amount of 7 million euros awarded to 70 organizations for the realization of 366 projects. It is no surprise that the Zagreb Film Festival finds itself among the successful European festivals since 2010, having received support in a total amount of 305,000 EUR, including the support to European networks of festivals. 
For its 19th edition, we have prepared a new event dedicated to fiction TV series in development, the Series Rough Pitch – the Balkan Way, with the intention of connecting the countries in the region, including Bulgaria and Greece. As part of the event, the preparation and workshop will be led by established film experts: Helene Granqvist (producer) and Valeria Richter (screenwriter), while the pitching of the projects will take place before representatives of key European TV markets.
Since the MEDIA 2021–2027 sub-program will focus on the development of strong European fiction TV series, we hope this new event will help TV series from the region in becoming equally competitive and equally represented in European and international markets.
Finally, I take this opportunity to thank our dear partners on this event: the MEDIA Offices from Bulgaria, Montenegro, Greece, Slovenia and Serbia, along with the host of the event, the Zagreb Film Festival and event partner, the Ljubljana International Film Festival, as well as all the film centres that have recognized the importance of this event.
Be a part of this unique television story!
Welcome!
Martina Petrović, Head of CED – MEDIA Office Croatia 
PITCHING + PITCHING PREP WORKING
CED – MEDIA Offices Croatia, Bulgaria, Montenegro, Greece and Slovenia organize an event devoted to TV series, held as part of this year's edition of Zagreb Film Festival and Ljubljana International Film Festival. The pitching event is intended for fiction TV series projects in development, which will be presented online to a jury of experts: Martina Bleis / Head of Co-Pro Series at Berlinale Co-Production Market, Cia Edström / Head of TV Drama Vision industry event at Gothenburg FF, Francesco Capurro / Head of Series Mania Forum and Inès Huet / Writing program coordinator, Susanne Spellitz / TV Editor – ORF and Gaia Tridente / Head of Scripted Division – MIA. The event will be moderated by Martina Petrović, Head of CED – MEDIA Office Croatia.

Prior to the pitching event, there will be a pitching prep workshop mentored by the experienced international tutors Helene Granqvist (producer) and Valeria Richter (screenwriter).
moderatorica
Martina Petrović
She has gained most of her working experience at the Department for International Cultural Cooperation of the Ministry of Culture in Croatia. Since 2008, she has been actively involved in establishing the Croatian Audiovisual Centre, where she was appointed the Head of MEDIA Desk Croatia. For her success and positive results, she received the first Albert Kapović Award. As the Head of Creative Europe Desk – MEDIA Office, she has been actively involved in organizing innovative and creative workshops – important tools for education and networking – between European film professionals.
Helene Granqvist
Helene is a prizewinning producer, who has worked with film and television for more than 30 years. Her films have been presented at festivals all over the world – such as Sundance, Cannes, Toronto and San Sebastián. She is frequently engaged as a pitch coach, both in Sweden and internationally. Since 2013, president of the board of Women in Film & Television, Sweden, and since 2018, president for Women in Film & Television International. She is a member of the European Film Academy. Helene is based in Sweden.
Valeria Richter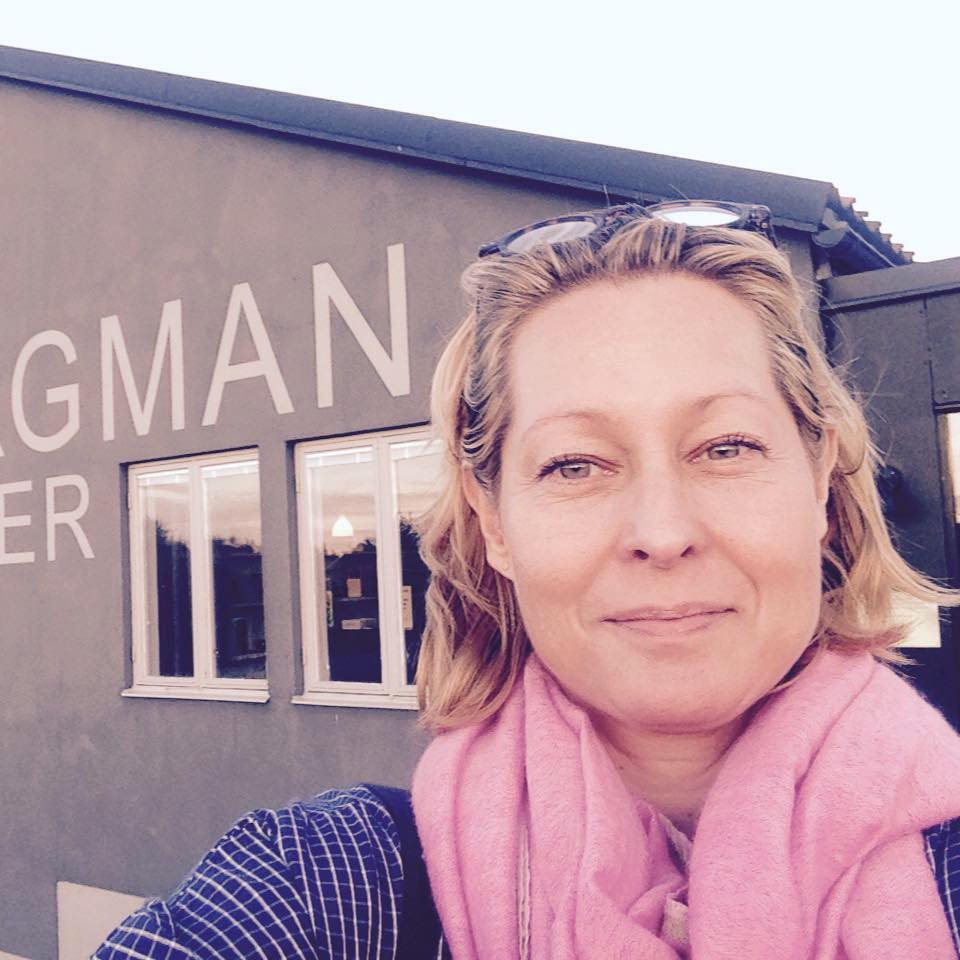 Valeria works internationally as a consultant, screenwriter, pitching expert and producer developing projects of different genres and formats. Since 1997, she has been consulting for various funds, festivals and film institutes. She is head writer/creator of an Elisa Viihde original fiction TV series, Next of Kin. Valeria developed several programs, such as the Nordic Genre Boost for Nordisk Film & TV Fond and POWR for Baltic Event, and since 2008, she works for TorinoFilmLab. Valeria holds an MA in Film & Media Science, is a member of EFA and the Danish Writers' Guild. She is based in Copenhagen, Denmark.